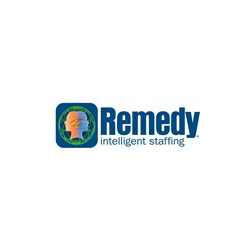 Warehouse Associate
Jacksonville, FL
* Meet our Hiring Managers in person.

* Visit us on Wednesday November 13th at 10:00 AM

* Click Apply now for the location address.


Remedy Intelligent Staffing currently has multiple warehouse personnel positions open. Various shifts are available. Starting pay depends on experience and position.

As a Remedy Intelligent Staffing Associate, you will enjoy: 
Weekly Pay – every Friday!

Remedy Intelligent Staffing is a nationwide professional staffing organization with over 50 years of recruiting and selection expertise to match job candidates with positions where they will succeed.The recruiters in our locally owned and managed Remedy offices are experts in matching what you do best with what our client companies value most. A great job for you, a productive employee for our clients. 

Join us today to see what we're all about! Click "Apply now" to get started.

We look forward to hearing from you!


We are an Equal Opportunity Employer.


14336